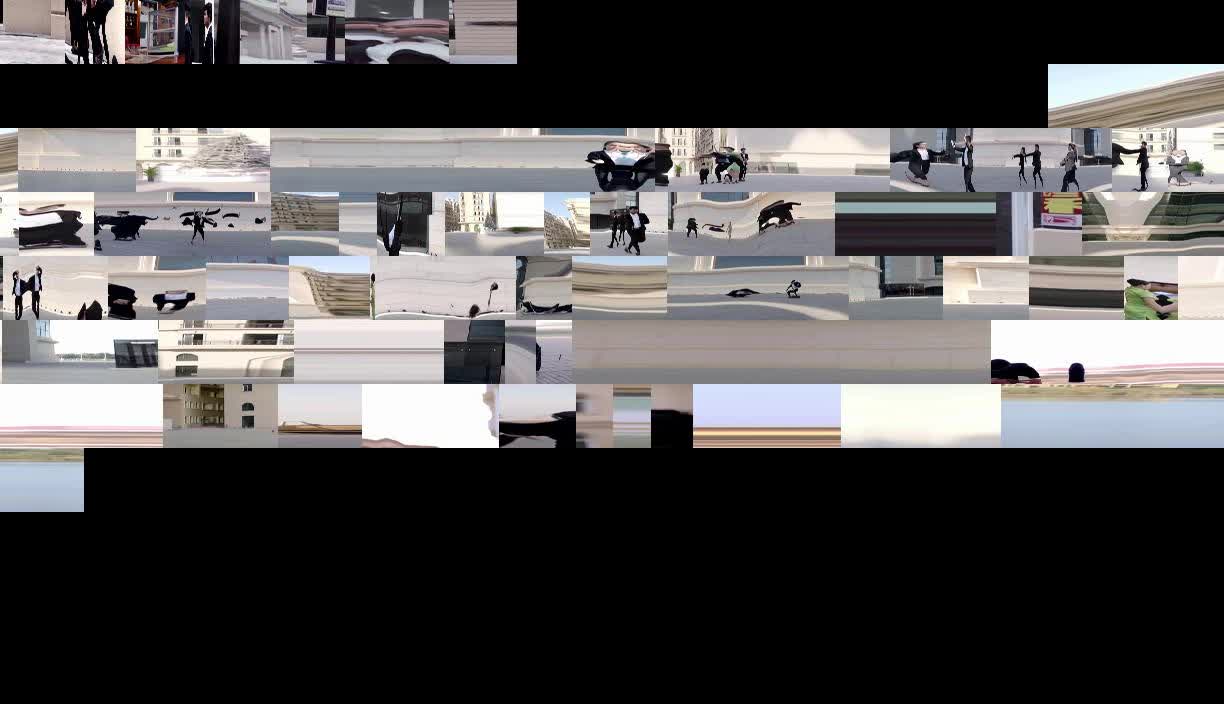 In 1906 the Marseille Colonial Exhibition invited the Royal Ballet of Cambodia to perform, whereby the figure of the Apsara entered Western imagination to become fixed as an entity, while traditionally the concept had constantly undergone transmutations across the Asian region, being imagined in multiple forms and powers. Subsequently in 20th century Cambodia, the Apsara became synonymous with colonial plundering. The cyclical nature of time and history became manifest in Phnom Phnem's artificial settlement, Diamond Island, a manifestation of aspirations for urbanity, laying the foundations of its future, caught between a largely impoverished population and rapid industrialization by means of Chinese investment. Here, a replica of the French city, named after the "Élysée Palace", the official residence of the French president exists where the artist reimagines the neocolonial legacy in the same form.
1906年,阿普莎拉(Apsara)的形象透過柬埔寨皇家芭蕾的演出,首次出現在馬賽殖民地博覽會,也具體進入了西方世界的想像。事實上,阿帕莎拉的形象在亞洲各地經過漫長演變,被詮釋為各種形式與勢力,更於20世紀成為殖民者在柬埔寨掠奪的文化象徵。時間與歷史的巡迴性體現於金邊的人造聚落鑽石島中。鑽石島是都市想像的體現、未來發展的基石,卻受困於貧困人口與中國資金帶來的疾速工業化之間。藝術家在鑽石島複製法國市景、以法國總統官邸「愛麗舍宮」命名的景觀中,呈現新殖民的軌跡。

http://www.likueipi.com/diamond-dream.html
Li Kuei Pi: Born, 1991 in Taiwan. Lives and works in Taipei.
李奎壁: 1991年出生於臺灣,現在生活和工作於臺北。
Related Assemblies 相關選集