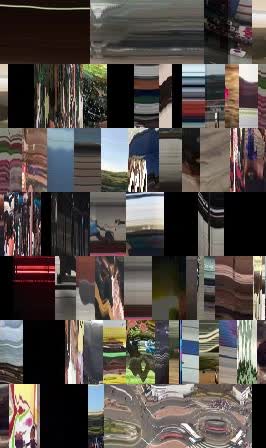 In World Class City Abdul Halik Azeez reflects on recent instances of divisive politics in Sri Lanka, including the Easter Bombings on which he reported as a journalist, against the backdrop of aspirations for development in the Western, capitalist tenor which has shaped the post-war political context and infrastructure in the country. Edited together from footage gathered through the artist's practice of regularly capturing everyday sights and sounds as they unfold on his mobile phone, the work addresses the schisms and rifts between lived realities and projections of neo-liberal desire in a Debordian society of the spectacle.
在〈世界級城市〉中,阿布都.哈里克.阿濟茲反思斯里蘭卡近期在政治上的分歧,包括他負責採訪的斯里蘭卡復活節炸彈襲擊。作品背景為斯里蘭卡戰後受到西方與資本發展影響,政治與基礎建設中對於發展的渴慕。作品透過藝術家以手機紀錄的各種日常景象與聲響,探討德波「景觀社會」中,現實景觀與新自由主義想望之間的分與裂。

Originally commissioned by the International Center for Ethnic Studies.
Abdul Halik Azeez: Born, 1985 in Nawalapitiya, Sri Lanka. Lives and works in Colombo.
阿布都.哈里克.阿濟茲: 1985年出生於斯里蘭卡納瓦拉皮提亞,現在生活和工作於可倫坡。
Related Assemblies 相關選集