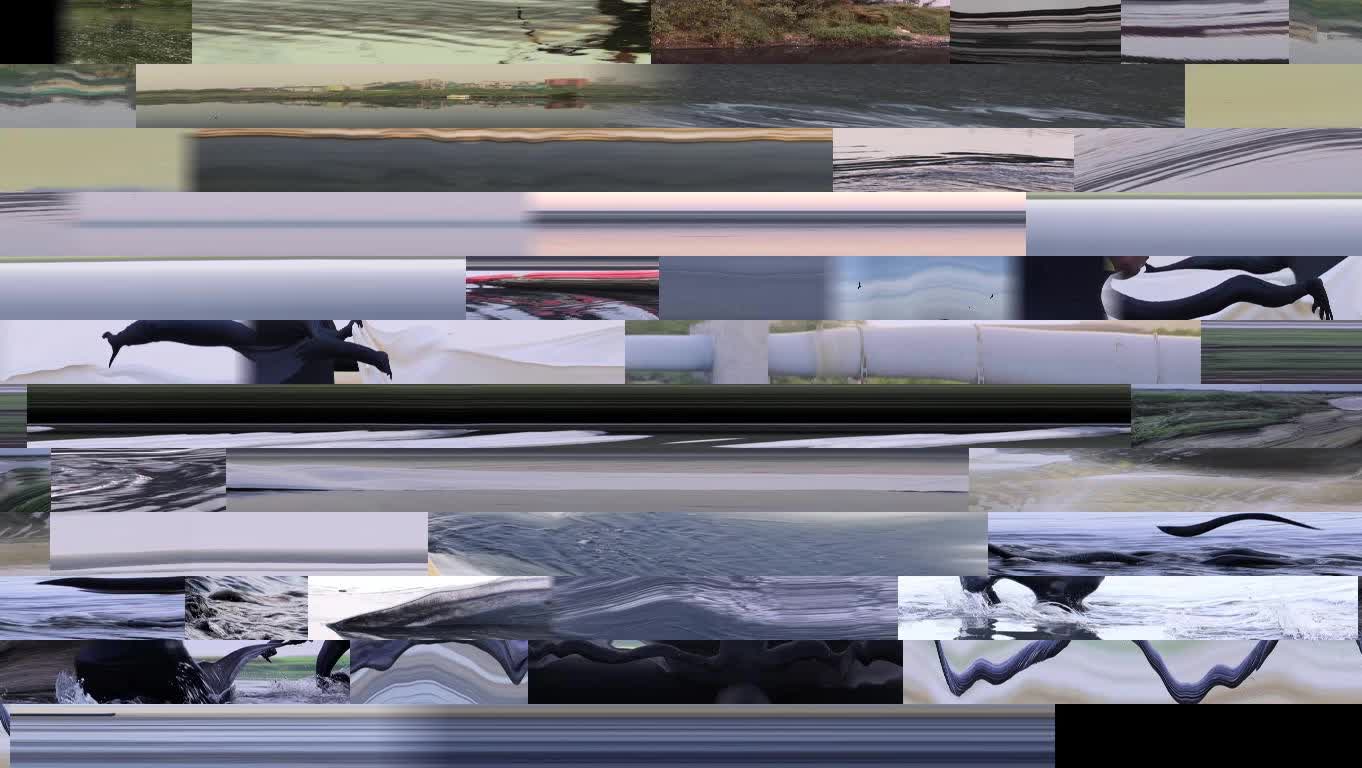 Amidst the contentious relationship between tradition and modernity that paradoxically unfolds across India, Manthan refers to a legend from Hindu mythology in which gods and demons churn the ocean to extract the nectar of immortality. In continuation with Vibha Galhotra's work on the political and economic impacts of water, the speculative performance in the film churns deleterious waste out of the severely polluted river Yamuna that flows through Delhi. The grey riverscape is antithetical to the sacredness of the river referenced by the practice of traditional scriptures. The individual frames showing a decayed and dying river hint at the broader narrative of our apathy towards nature and imminent ecological catastrophe.
「攪乳海(Manthan)」以印度各地傳統與現代之間的膠著與矛盾為脈絡,指涉天神與魔鬼攪動海洋以獲取永生甘露的神話故事。延續維巴.迦霍特拉對於水的政經影響力的探索,此作品呈現了德里重度污染的亞穆納河裡的有害廢棄物,灰色的河景與傳統典籍中河流的神聖性形成強烈對比。各個獨立的影像呈現潰爛、瀕死的河域,隱喻我們對於大自然的冷漠以及迫在眉梢的生態浩劫。
Vibha Galhotra: Born, 1978 in Kaithal, Haryana, India. Lives and works in New Delhi.
維巴.迦霍特拉: 1978年出生於印度哈里亞納邦凱塔爾,現在生活和工作於新德里。
Related Assemblies 相關選集